Planning a funny Jamaican Haircut?
Go for the tubular dreads of Stef Fauser in Berlin!
Our designers will create an outrageous hairstyle for you that makes you look like a fool even when carneval's well over.
Bring your self-cut tubes for your personal hairstyle and save money for the special offers at the ONLINE SHOP of STEF FAUSER DESIGN Berlin www.stef-fauser.de
Don't go by car to Berlin! The Company wants you to ride!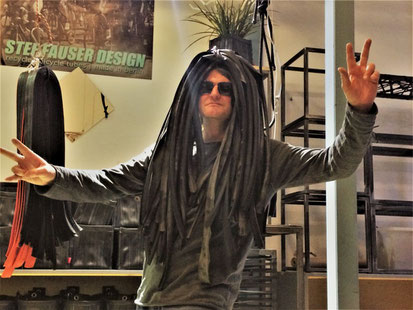 ---